The Best Funny & Interesting Live Web Cams
Feeling Bored? looking for something a bit different to boring old Facebook and Twitter to satisfy your boredom? Then check out the best funny and interesting live web cams the internet has to offer. Like it or not, the web is rife with trashy websites that offer funny pictures, funny memes and funny videos.  But these are getting pretty boring, and the surfers of the world wide web are looking for something a little bit different.  And that's were we come in.  The team at Bored a Lot have trawled through our vaults to bring you the most interesting, the most weird, and the funniest live web cams that are hidden in the 4 corners of the internet. Now,we can't guarantee that they will be 24/7 action. But we can promise you that you may spot a ghost, the Lock Ness monster or even aliens in space.  So check them out below.  Remember, if we have missed any, then don't forget to let us know in the comments section below. 
Spooky Ghost Live Cam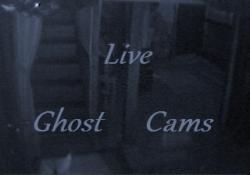 Believe in the ghosts and ghouls? do you like weird, creepy and spooky stuff? then this is the site for you. see loads of cameras in a real life haunted house. 
Abbey Road Live Web Cam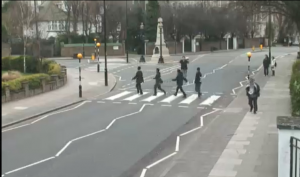 If you're a fan of the Beatles or London you will love this cool web cam.  Sit back and watch the goings on in a real London Street.  This camera points directly at the  Zebra Crossing used in the Famous Abbey Road Album,  see people trying to create that famous scene, or simply watch the day go by. 
Fish Tank Live Cam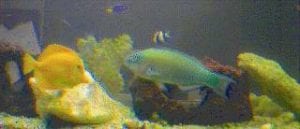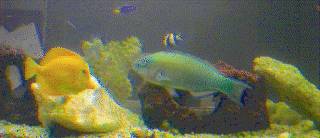 Back in the early 1990s when the internet was just kicking  off – someone turned on of the earliest web cams towards their fish tank. Now! a quarter  of a century on, that fish tank is still streaming 24/7, and this is now the longest running live camera on the net.  Cure your boredom now and check out the 10 year old puffer fish swimming around with his friends 
72oz Steak Live Web Cam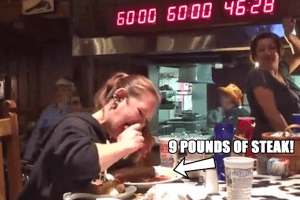 Sit back and watch people in a Texan restaurant tackle a massive 72 oz steak in front of the cameras.  See if they can beat this monster in the 60 minute time limit and cast their name in history. 
International Space Station Live Cam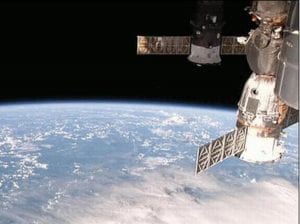 Check out the Earth from above as seen by the  international space station.  This live streaming camera operates 24/7 and is a mind blowing 407 kilometers above your couch.  Can you spot where you live? or have you seen any aliens?  let us know in the comments. 
Loch Ness Live Cam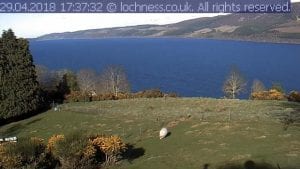 This website streams around the clock a view over the world famous Loch Ness.  Could you relive your boredom by being the first person ever to spot it's most famous resident.  Many people have claimed to have seen the monster. but it has never been caught on camera.  Will you be the first? 
Hen Live Cam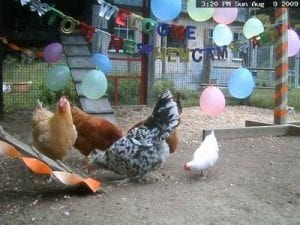 Watch a bunch of hens run and cluck around their coop for your entertainment.  This Streaming camera operates around the cluck (sorry! we couldn't resist) How eggciting! 
Vegas Wedding Chapel Live Web Cam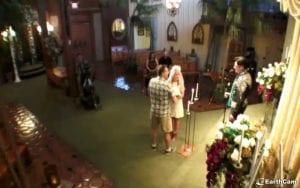 There is now a camera that beams Las Vegas weddings around the world. Can you spot a drunken 'Hangover' style wedding? or will you stumble upon an Elvis themed wedding?  You genuinely don't know what you will see when you visit this crazy and cool website.  Filmed around the  clock, you can feel like a guest from the other side of the world.
We hope you liked our collection of the best funny & Interesting live web cams on the internet.  Don't forget, if we have missed any off our list then please let us know in the comments and we will add it on.