Submit a Funny Or Useless Website To Us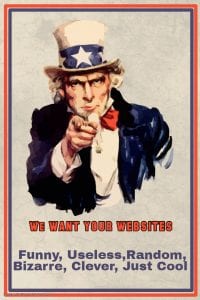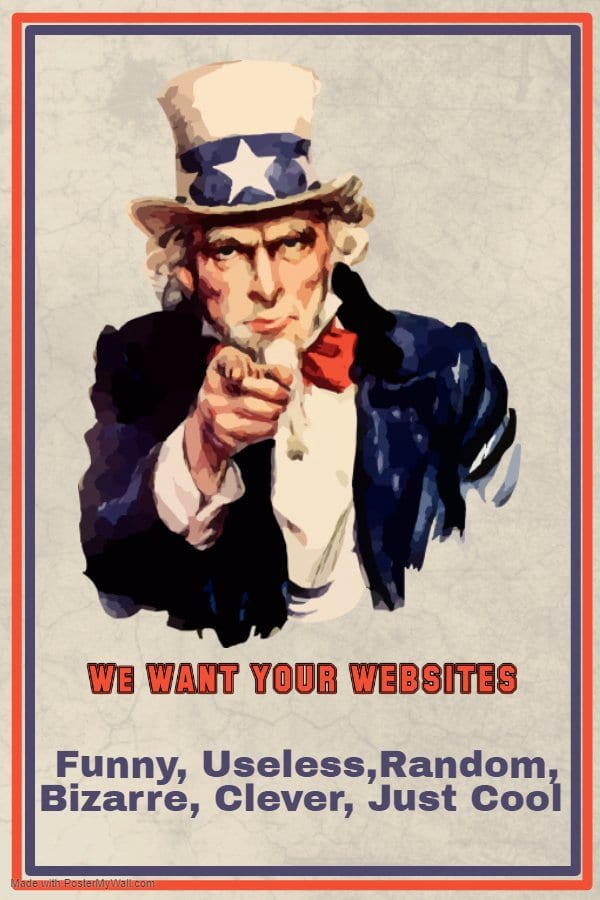 Do you have a cool  or pointless website to share with us? Then fill out the form below and let us add it to our vaults and relieve boredom around the world.
We would particularly love to see links to cure boredom in the following categories.
Clever People Sites
WTF? and Weird Websites
Random & Useless Websites
Facts and Figures Sites
Shop for fun stuff
Mischievous Sites 
But we will pretty much accept anything that will stop people from Thinking Google I'm bored! So get submitting!
Get the latest from boredalot.com directly to your email