Bored? Then Check out This Live Loch Ness Monster Spotter Web Cam
Do you believe in the Monster of Loch Ness? Then the OFFICIAL Nessie website is right up your street,  With a live nessie webcam, Can you spot him yourself? and see if the legend is for real, This amazing website is brilliant for killing time and boredom, and who knows? you may be the person to actually spot him and prove every non believer wrong.
Check Out This cool Web Cam Below – Can you spot Nessie? 

Want to learn more about the legend of Nessie?  Visit this cool website below.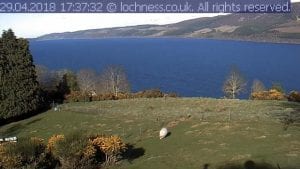 Visit The Website Now
I'm Still Bored! Take me somewhere else