Waste Time On The Worlds Hardest Riddle
If you are sat in the home or office looking pass time away, then look no further.  Notpron claims to be the worlds hardest riddle.  This fun website for boredom presents you with a picture for each level.  It is then up to you to look around the image to work out how to pass through each door.  Imagine playing an escape the room game with no objects to pick up to help you.  This website is huge, and contain 140 different levels. However, only 65 people have ever been certified as getting to the end. that represents just about 0.0001% of all players.  If you're bored, then you can do it the hard way.  If you are a quitter and want to get through it the simple way, then there is a hints and tips option on each page which will let you accelerate through the levels quicker.
So, if you have some time to spare and you are having a really boring day, then check out the worlds hardest riddle.
Let us know in the comments how far through the levels you have got. And, more importantly,if you managed to become the 66th person to complete it.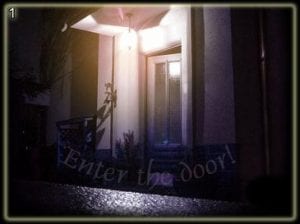 Take Me To This Website
Hit Me A Random Website
This post is part of the cool games for bored people category.  Where else would you find the worlds hardest game, the vintage and nostalgic t-rex running game from google? and the blueprints to the world record breaking paper air plane.  This category has 100s of fun websites to waste time on in the home, office or on the go.  Don't forget, if you know of any websites that would fit this category, we would love to hear from you. Simply submit it to us and we will try our best to add it to our vaults.