Senior Citizen Fun – A Cool Bored Website Over 50s
Suddenly senior is a website that is dedicated to over 50 year olds.  Now you can have senior citizen fun to relieve your boredom with fellow elderly people.  This hugely popular website is updated weekly and gives you over 4000 pages of humor, nostalgia, hints and tips and senior advocacy.  Spend hours on end with trivia and quizzes, jokes and sillies,along with the sensible stuff.  There is even a section for you to submit your own stuff to other readers around the world.
So if you are over 50 years old and looking for some senior citizen fun from your electronic device. then click on the link below.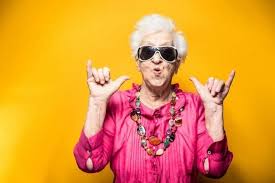 Take Me To This Website
Hit Me A Random Website
This website is part of the cool websites category.  Here you will find a huge range of links that will satisfy your boredom needs any day of the week.  You are able to choose from websites such as Actual Hogwarts Wizard Training, and a real life virtual drum kit.