If You're Bored And Love Drawing Then Play The Quick Draw Game
Those clever fellows over at Google HQ have come up with a really cool game that challenges you to draw an object in 20 seconds for the Artificial Intelligence bot to guess. The google quick draw game picks a random object, and all you have to do is keep doodling until your time is up.  The AI will keep guessing as you draw until it has the answer. Providing of course that you don't go over the allotted time.  This game is hugely addictive and comprises of 6 different levels  Can you get all six right?  Now this game is so popular that over a 1 billion people have tried it since it's launch in 2016.  These numbers include at the last check.  2.9 million cats.  2.9 million snowflakes and 2.9 million hot dogs.
To see how this game works check out this video below
So there you go.  The Google Quick Draw Game is guaranteed to keep you occupied for hours on end during your boring day. It is perfect for arty type people who want to waste time perfecting their trade, and most importantly it's great fun/  Let us know in the comments section how you got on.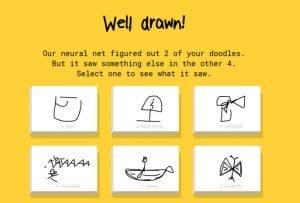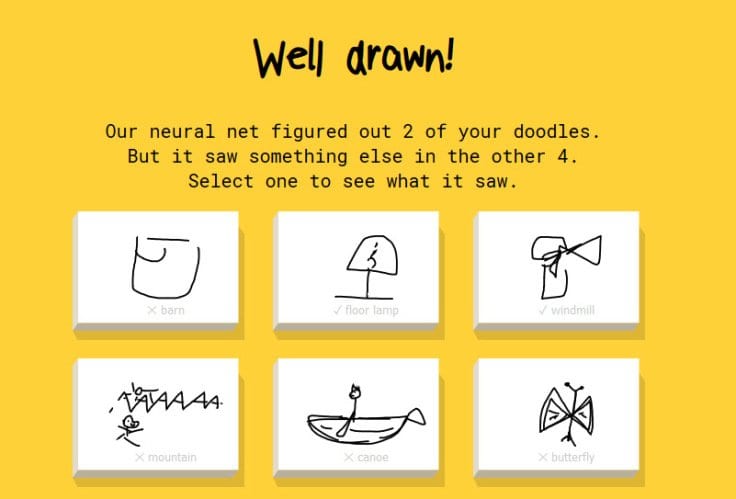 Take Me To This Website
Hit Me A Random Website
This post is part of the cool games of bored people category.  Here you will find loads of links to the weird and wonderful games that we have found in the 4 corners of the internet. All of which are really addictive. So lock the doors, close the curtains and open the snacks, Because you will not want to leave your seat for the rest of the day.
And don't forget, if you know of any site that would fit into this or any other category, then we would love to hear from you.  Once submitted it will have permanent residence on our website for all of our visitors to see.