Nothing To Do? Check Out Unexplained Mysteries
Do you love a good conspiracy theory? or a story that simply can't be explained? then you will love this weird website. Unexplained Mysteries is split into sections such as Latest News, Conspiracy Theories The UFO Phenomenon, and Cryptozoology (We have no idea what that even means). Each category is packed with images, videos and stories to keep you occupied for days on end, especially if you are quarantined by 'the virus' (Don't worry, there is also a whole section dedicated the the corona virus too) . And if you're still not satisfied there is even a forum with over 150,000 members. To give you a flavor of what to expect when you land on this website, when we were browsing we found out that today is international alien abduction day. So if you have been worried all of your life about how you speak to like minded abductees. You have come to the right place. This is one of those weird sites that everyone has to visit at least once, and we probably spent a little too much time getting into the cool content that it holds.
Let us know in the comments section what your favorite area is.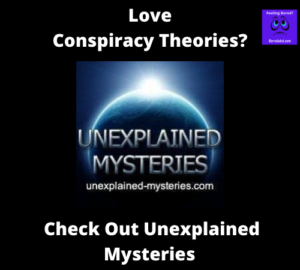 Take Me To This Website Hit Me A Random Website
More Weird Websites
Unexplained Mysteries is part of the Weird websites category that houses some of the most bizarre, creepy and strange links the internet has to offer. Where else would you find such gems as the facial beauty scorer, which assesses how beautiful you are based on your uploaded image. Or the Yoda speak generator Make any sentence sound like master Yoda himself. The possibilities are endless, so once you have checked out this amazing link then get exploring our websites for boredom. Don't forget, it you think we have missed any links off our list then get in touch with us. If it meets our standards then it will be added to our vaults for the whole world to see.