Feeling Bored? Well Cure Your Boredom With Tractor Talk. The One Stop Shop For Everything Tractor Related
Tractor talk or 'yesterday's tractor brings you every single resource, discussion, video,and  image on both modern and vintage tractors from around the world to cure your boredom. If you want to learn something new, then this has to be the website for you. You even may want to buy one via their classified ads.
So go on! bring out you inner tractor envy and join the tractor talk crew!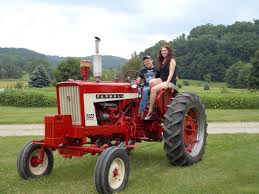 Take Me To This Website Hit Me A Random Website