Tips on How to Have a Meaningful Christmas During the Pandemic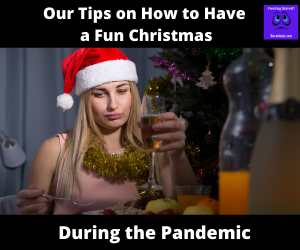 Christmas is one of the holidays that people look forward to the most every year. This is the time of the year where you get to celebrate and get together with your family to spend the entire day or weekend laughing, singing, bonding, eating, and so much more. During this time as well, most families prepare a magnificent feast that every loved one would enjoy.
However, this year, Christmas may be quite different as the whole world is going through a global pandemic. Because of the COVID-19 outbreak, many cities globally are still experiencing lockdowns, making people spend more time at home to reflect on this season differently. 
Besides spending Christmas indoors or in isolation, this gift-giving tradition may be put to a pause since many have lost their jobs or are on leave. But despite all of this, people are still finding ways to make the holidays even more meaningful.
As you know, being stuck at home for long periods can make you feel bored and unmotivated; but don't worry, because we've got you covered! Below are some tips on how you can make your pandemic Christmas meaningful and fun. Let's get started!
1.Make homemade gifts
Because you've been stuck bored at home for months, you probably have developed some new skills and crafting tricks that you can put to good use in the future. And what better time to do that than during the holidays!
Some of the best things you can give your loved ones are items you've made yourself. Consider baking batches of warm and delicious pastries to send over to your family and loved ones. Besides that, flex your new graphic design skills by creating personalized t-shirts and prints. This way, they'll be able to walk around town with their very own customized tee.
Lastly, because we want to stop the spread of the virus and keep each other safe, why not make custom face masks out of cute and unique fabrics? This way, you'll keep your loved ones protected and stylish at the same time while they're out and about running essential errands.
2.Send digital greeting cards
The great thing about technology is that you can do so much and send them in quickly and conveniently. One of the best ways to remind people that they are on your mind is by sending them greeting cards. Since shipping and deliveries may be paused during this time, it's best to send quirky and fun digital greeting cards to your family and friends.
Fortunately, there are different types of online card generators out there that you can use to add designs and animations to customize and personalize each card.
3. Have an online video get together
A fantastic way to bond with your family while practicing social distancing is by hosting online video parties and games. The great thing about this is that you can even record the whole video call so you can rewatch it whenever you're feeling bored or need an instant pick-me-upper.
Some fun video party ideas could be a game night, sing-along nights, or even a simple wine night with delicious food and cheese!
Conclusion
Just because we're stuck at home during the holidays doesn't mean that we'll be bored out of our heads. By trying any of our tips and activities, you'll definitely enjoy the holidays with your loved ones in a unique and more meaningful way.
Even if it made us physically distant from each other, the pandemic has made bonds and relationships even closer. These holiday activities and gift ideas will indeed make the people you care about feel loved and supported during these times. 
If you're starting to feel bored, don't panic; we've got you covered! Bored A Lot is a website with interesting facts, fun sites, hilarious online games, and random websites that will save you from feeling bored. Try out some of our fun stuff today!