Fun sites to visit 2020
Whether you are sat in the home or the office bored out of your mind, or you'e looking for a fun and alternative website to visit instead of Facebook or twitter, you have come to the right place.  Here at bored a lot we have created our first collection of the new year. Welcome to an all round whistle stop tour of the weirdest, funniest and most bizarre websites on the planet to check out when you have nothing better to do. These snippets have been curated by our team and are taken from our vaults which contain 1000s of websites to cure boredom, across loads of different niches and categories.
So lets kick off and show you what bored people around the world are visiting in the new decade.
#1 Google Flight Simulator
Imagine being able to fly a plane online for absolutely free. And we are talking any type, from a tiny one to a huge commercial one. Now imagine being able to fly that plane over your own city, town or even house. Well the Google flight simulator does just that.  Simply enter your zip code and you will be able to take off in your own back yard using real google maps.  Start off with just a small Cesna aircraft to practice with. But once you become proficient you can fly from your home to the local store in a Boeing 737, now that is pretty cool in anyone's books.  

How fun would it be to be able to find out your human value? How much you would actually be worth if you put yourself up for sale? Well this fun site does just that.  You will be asked a series of questions based on your education level, your athletic ability, your sense of humor, income and of course the amount of money you earn.  Once you have answered these, the clever boffins who designed this website will give you a value in dollars.  The higher the value, the higher up the food chain you become. This site is perfect if you are looking to trade yourself in for the newest games console, or you are wanting to sell your soul to the devil for a new car.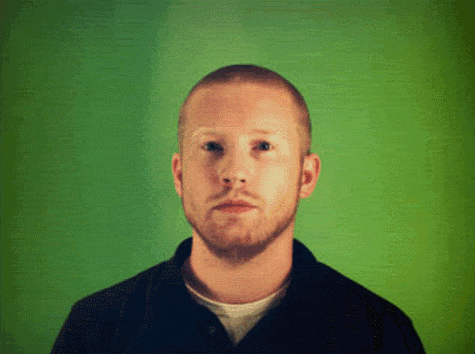 Yep, you heard us right, this fun site lets you slap a dude in the face with a slimy and slippery eel.  To  make it work you simply slide your mouse or keyboard from left to right.  (This also works on a mobile device) You can control the speed of the slap, fast or slow, the decision is yours.  And what you get at the end is a normal looking guy going through the horror of realising that a huge scaly monster is about to leave it's mark on his unsuspecting face. This cool website is perfect for people who have had a crappy day and are looking for something to cheer them up.  Go on, give it a go,  you know you want to. 
In essence, Wiblr is a platform that turns your face or the face of your friends and family into a wibbly wobbley masterpiece.  Simply upload a photo of yourself, or your nearest and dearest, and then make them look completely ridiculous.  So if you are sat in the home or office with nothing to do then this is the fun site for you.  
So here is a fun site for the animal lovers of this world.  Say Google Im bored no more and do something weird and funny in your day. All you need is a photo of yourself, and one of your beloved pet.  Dogs and cats are fine, but how cool would it be to morph your face with your pet Iguana or tortoise? The process is really simple and most importantly really fun if you are looking for something to put a smile on  your face. 
# 6 Spend Bill Gates Money
So basically you have $90,000,000,000 of Bill Gates money to spend! but what will you waste it on? This really  pointless website will help you with that. Choose from a huge library of items ranging from $2 big macs to multi million dollar baseball teams. But how quick can you blow it all? The decision is yours. This is one of those cult websites that you simply have to try, even if is just to see how hard it is for the worlds richest man to spend his wealth.  
Kill Your Boredom and have a laugh by creating your own funny headlines.  Think up an odd, obscure or completely stupid story and send the fake news to your friends and family? Devise the headline, add in your scrolling news story then finally add in your image.  Save it and send it to your friends. Instead of saying i'm bored, turn that frown into a smile and have some real fun on this really cool website making you whatever story you want.
This is another one of those cult websites that has been around for years.  Awkward Family Photos has 1000s of user submitted images that have been snapped at the most inappropriate time.  Spend hours of time of your boring day scrolling through the funny, the bizarre and the downright weird. And you never know, you may have a photo in your collection that you can add to this site and be etched on the world wide web for all time. 
There are some websites that you probably hate right?  The ones that infuriate you so much that you just want to punch the screen?  Well now we have solved this problem for you.  There is now a website that you can visit that will actually blow up your web page.  Simply download the add on and set the timer to the site you want to destroy.  It will then count down from three to one.  Then BOOOOM!  the site and all of its contents will explode in front of your very eyes.  Go on!  give it a go. it's great fun. 
#10 Become A Real Lord or Lady
If you always though of yourself as part of the aristocracy then this is the fun site for you. You are now able to become a real lord or Lady of your realm by filling out a simple form.  And for as little as $30 you will then own your own piece of land in a real country  (Although the size is only 1 metre square) which you can then by law do anything you wish.  You could build your own mini house or mini swimming pool,or even your own mini casino, the possibilities are endless. You can even change your name by dead poll to reflect your new title. 
We hope you enjoyed our review of the best fun sites for 2020? If you feel that we have missed any off our list then let us know.  However, we do have 1000s of bored websites in our vaults to keep you occupied when you have nothing to do and are looking for something different on the internet.