The Myres-Briggs Personality Test
Are you an extrovert? or are  you an introvert? Do you live by your heart or your head? this Myres Briggs personalty test will give you a role profile to say exactly the type of person you really are. If you have ever wondered why  you don't get on with family members of work colleagues then this is the reason why. With 16 distinct personalities that ranges from the strong willed commander to the mediator who is always willing to help people you will be able to see what makes you tick and why certain people really wind you up.  As a  really cool exercise why not predict what each member of your family or circle of friends will come out as then get them to take the test.
Let us know in the comments section which of profile you came out as an whether you agree with it.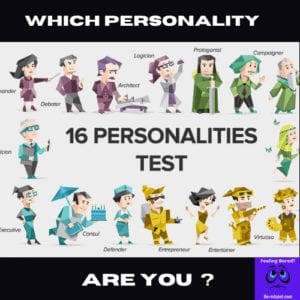 Take Me To This Website     Hit Me A Random Website
Still Bored?
This link is part of the clever stuff category. Here you will find all if the cool websites that have an element of intelligence. Why not check out the best TED talks ever? a site dedicated to really smart people talking about really cool stuff.   If you like to learn new things then you can learn the intergalactic language of Klingon. Perfect for Trekkie's all over the world.   When you're done with this section feel free to navigate around the rest of Bored a lot, we have 1000s of cool, weird, strange, bizarre, interesting and useless websites to occupy your self for the rest of the day.
Submit A Bored Website To Us
We are also taking new submissions, so if you know of or even own a website that would fit into one of our niches then let us know. If you submit a site to us then we will try our best to add it to our vaults for the whole world to see.