Shark Tracking – How Cool Is That to Cure Your Boredom?
Shark Tracking as they swim around the ocean may isn't the most conventional way to cure boredom on the internet. But it's probably be the coolest.
The Shark Tracking tool by the Marine Research Group OCEARCH allows you track sharks across the globe, all of which have names by the way. And as they swim around the world, you can zoom in on a specific area to see which sharks are hanging out there, and where they've been swimming for the past year.  Pretty cool eh? and a perfect cure for a boring day.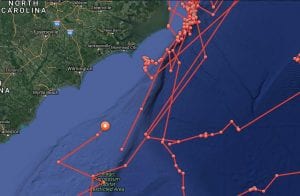 Take Me To This Website Hit Me A Random Website