Turn I'm Bored Into Real Air Guitars Music
Are you a music lover? have you ever wanted to master the Air Guitar?  Well this cool website is the worlds only manufacturer and supplier of real air guitars.  This random and pointless website stocks a large range of electric and acoustic instruments and accessories.  So if the strings on your air guitars snap, then you can buy new ones from here.  If you fancy a completely new instrument, then why not consider learning the air drums, or even the  completely unique and beautiful sounding air piano.   Dimiries Air Guitars really is the  perfect your for your boredom, you can even prank people into believing that these musical instruments are real and available to buy. Who wouldn't want  to part with $10 to try one out.
We hope you enjoy this hilarious ut pointless website, and let us know in the comments section if you have been able to prank any of your friends into buying one.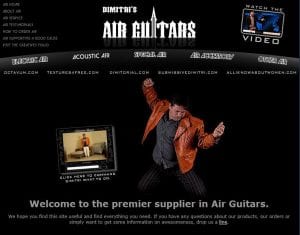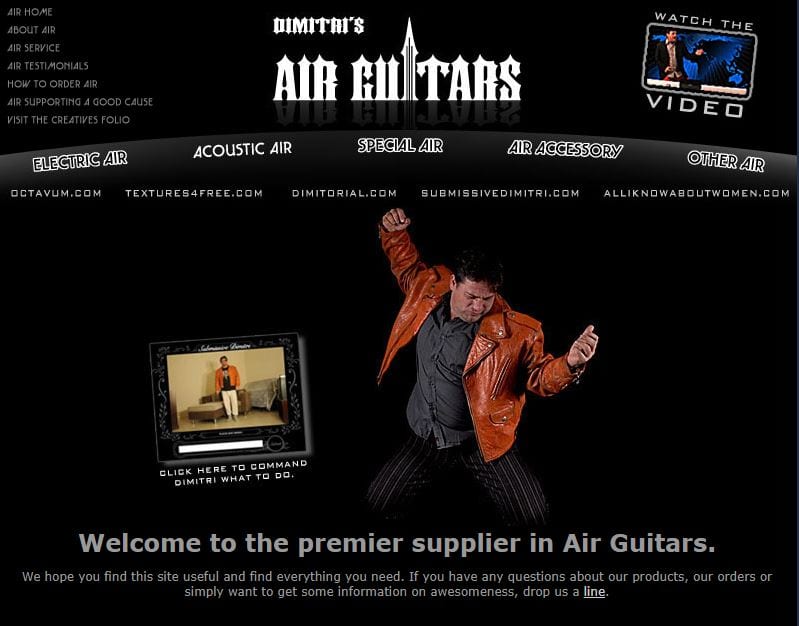 Take Me To This Website Hit Me A Random Website