Bored Out Of Your Mind? Then Why Not Play Golf Online?
World Golf Tour is one of the best online multiplayer virtual golf games the internet has to offer. You can play golf online on actual golf courses located in the United States, the United Kingdom, Canada, the Netherlands and Mexico,It uses a patented 3D photo realistic geo-referencing technology that makes the courses look super realistic. Players can play with their family or friends, join a foursome, or even start their own game. Players care able to choose and compete in a variety of virtual golf courses around the world with up to four players at a time, play individually or enter into a skills challenge or in tournaments for prizes.
If you love golf but you can't be bothered to leave the house, then this free play golf online game is the perfect cure for boredom.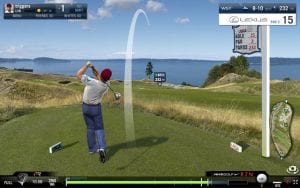 Take Me To This Website Hit Me A Random Website