Bored Out Of Your Mind?  Well Test Your Mind With A Mental Age Test
Wouldn't it be great for you to know if you really are as old as you feel? Well you can do this online with this free and interactive mental age test. Are you a break dancer? a disco dancer or a tango dancer? Do you love romance, nature or action movies? find out what all of this means, and more importantly, what your mental age really is. If you have suspected that you or a friend is a but weird, then this is the perfect way to cure boredom if you have nothing to do at work and you could do with a laugh.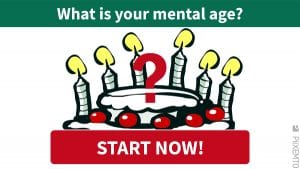 Take Me To This Website Hit Me A Random Website
Don't Google I'm Bored Again.
Never google I'm bored ever again. Bored a Lot have a cool website for every niche and every type of boredom.   So close the curtains, lock the front door and surround yourself with snacks.  Yuo are going to be in for a long night.