If You're Bored During The Festive Season Then Make Your Own Snowflake
If you're looking for something cool to do this Christmas, then this weird and wonderful website lets you cut out and make your own snowflake. Use a virtual pair of scissors to design your own unique snowflake to impress your friends and family. Use your newly created masterpiece to make your own decorations, add to Christmas cards and invitations. or even practice your online crafting skills, the possibilities are endless.
So why not bring out your creative and artistic side and make something beautiful to cure your boredom?  This craft website is part of a range that we have in our vaults dedicated to the holiday season.  Check out the Christmas countdown or even the elf yourself website.
Boredalot is the one stop shop for bored people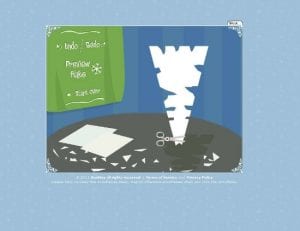 Take Me To This Website Hit Me A Random Website