If You're Bored And Fancy A Bit Of Drama, Then Check Out These Live Emergency Service Scanners
With 1000s of live emergency services scanners, Broadcastify allows you to listen in for free on Police, Fire Department, Air Traffic Control, and much more as it happens. Choose any country in the world, then drill down to the city or town to see the available feeds.  Listen to whats going on in New York. London, Sydney, or even your home town.  If you're suffering from a really boring day, then this cool website can transport you anywhere in the world and lets you listen to whats going on. Pretty cool eh?
If you find yourself getting bored of the police, fire and air traffic live emergency services scanners, you can also check out the shipping and railway scanners.  Perfect for the inner geek in you.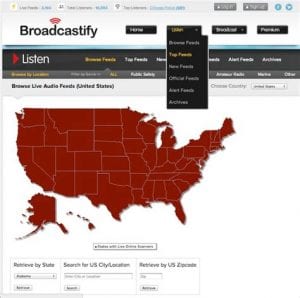 Take Me To This Website Hit Me A Random Website