Bored? Then Take The Hashima Island Creepy Tour
Hashima Island is a former 16 acre mining island in Japan.  With once a bustling population of over 5000 in the 1950s, this outpost 9 miles from Nagasaki was abandoned in 1974.  It was forgotten about and remained untouched until 2013 when google street view entered the  island and mapped out it's entire contents.   Internet viewers are now able to take a creepy tour of this Island and can see first hand what was left behind.
You can  choose to start off at the pier and navigate yourself around.  Our you can start of at a point of interest such as the Nikkyu Flats, The  stairway to hell or the primary school.  Because it is filmed in black and white, the  views and the scenery are even more  spooky and weird.
If you are still feeling bored, there is also a facts and figures section on the website where you can learn about the island, its inhabitants, and the history that comes with it. Including maps and images.  But don't just take our word for it.  Check out the Hashima Island Creepy Tour below.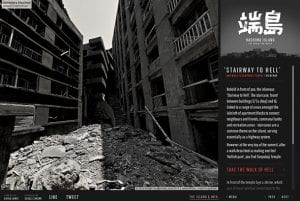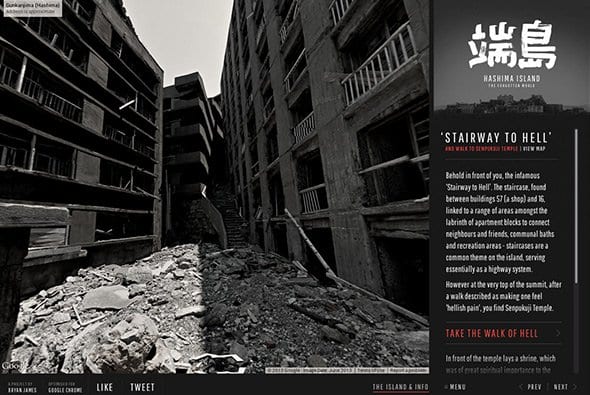 Take Me To This Website    Hit Me A Random Website
As well as the Hashima Island Creepy Tour the WTF Category has loads more bizarre, crazy and weird websites to cure your boredom.  Check out the cult of the weird,  take the free insanity test, or play the mugshot game.  All of which are guaranteed to put an end to your boring day.   Click the link in  this paragraph to visit this category. Or navigate around our site to see the 1000s of websites we hold for every type of boredom and niche.