Fun Switcher – Switch on 1000s of Fun Sounds and Voices
Do you want something fun, weird and addictive to cure your boredom? Then the fun switcher is the cool website for you.  Choose from pages of stupid sounds clips, movie,people and random stuff.  Switch on the happy days theme tune. Listen to He-man, Ace Venturer or Super Mario. You can even switch on your favourite movie theme tune.  When you are done, switch it off and start on the next.  You can even add your own fun switcher if your feel brave enough. This website feels like it has an endless scroll of switches to keep you occupied.
So kiss goodbye to boredom with the fun switcher – Let us know your best one in the comments section below.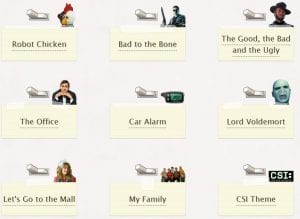 Take Me To This Website Hit Me A Random Website