If You're Bored And You Love Animals Then Why Not Adopt A Free Virtual Pet?
FooPets are the world's most realistic and free virtual pets. Available in both puppies and kittens. They get hungry, thirsty, and enjoy playing with toys, they  crave attention, and most importantly love being spoiled by their owners. FooPets provide companionship, and remind people of all ages of the commitment and joy of owning a pet.
Having your very own Free virtual pet is the perfect way to cure your boredom for hours on end.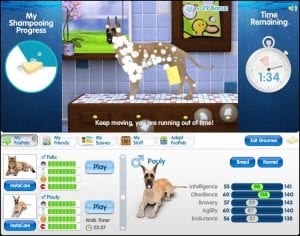 Take Me To This Website Hit Me A Random Website