Love Rabbits? Have Some Cute Bunny Videos
Everybody loves fluffy bunny rabbits right?  So a genius of the internet has come up with a really cool and adorable website focused on the big eared bunnies.  Bunnies.io lets you click through hundreds of videos and gifs of cute rabbits from around the world.  To date, this site has served over 1 million rabbit lovers and is growing rapidly. So get the supplies ready and get set for a world of cuteness, fun and all round loveableness to cure your boredom. 1,125,331 Bunny loving fans can't be wrong can they?
Let us know in the comments which are your favourite cute bunny videos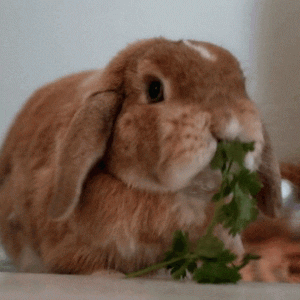 Take Me To This Website Hit Me A Random Website
If you are still feeling bored and love everything to do with animals, then check out the animals tag.  This will give you loads more cute and funny websites from around the world to get your teeth into and to cure your boredom.