Combine Famous Faces
Want To Kill Some Time And Do Something Weird ? Then Just for the fun of it  why not mash up and mergee famous faces to create your own strange and weird creatures? Pick your celebrities, add your styles and away you go. If you're not satisfied with the huge data base this cool website holds, then you can upload your own photos and images to come up with your own crazy creations.  Why not combine your own face with one of your celebrity idols? or see what a Donald Trump and Hilary Clinton mash up looks like.
Have fun, and share your own combine famous faces mash ups with us below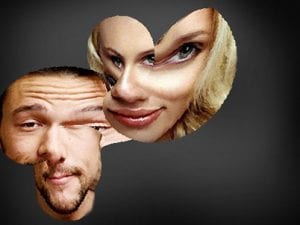 Take Me To This Website    Hit Me A Random Website
More Fun Things To Do Online
One thing we promise you is that we have the biggest resource for bored websites on the internet. Split into categories we are satisfied that no matter what your taste, we have a niche for you.  Whether it's a crafting website, a useless website, or a weird website, we've got your back.  Spend the day exploring our archives and never suffer from boredom online ever again.