Do you love Cheese? Then Check Out This Cheese Encyclopedia
Wouldn't it be great if you could access all of the Cheese information you needed all in one place?  Well this Cheese Encyclopedia is the place for you.  Learn about the 1000s of different types of cheeses from around the world, get all of your cheese facts and figures, and read their blog.  And for those sophisticated people who love wine as much as cheese, there is also a section that allows you to look at which pairings go well with each other.
At the time of writing this there were 1829 different cheeses to explore, and understand now that will keep you occupied for hours on end and cure your boredom.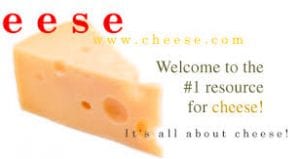 Visit The Website Now
I'm Still Bored! Take me somewhere else