Bored? Then Why Not Try Some Brain Training Games?
Lumosity is a really cool website that provides brain training games and puzzles to keep your mind fresh and active. There is also a mindfulness section if you want to go a little but deeper.  Simply sign up and away you go. If you are sat in your home or at work completely bored out of your mind then this website has created a simple online tool to allow anyone to train core cognitive abilities. From neuroscience to visual art they have it all, including a daily workout program for your brain. So what are you waiting for?
Try these really cool brain training games now!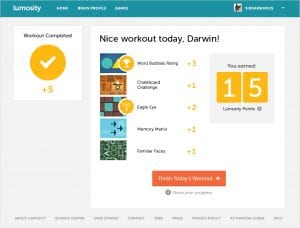 Take Me To This Website     Hit Me A Random Website