Bored? Have Fun With An Online Doodle Pad
The guys here at boredalot.com really have done themselves proud this time. They have found a very practical and enjoyable website, especially for you and the kids. So if you and the children are stuck indoors with nothing to do, no one to see and no place to go, get hold of your mouse and your finger then click on down to  https://upliftingplay.com/ !
You will be taken to a delightful little website. This website is all about drawing sketching colouring and creating. On arriving at the site you are presented with a virtual sketch pad, with various styles of brushes, pens, colours and effects, which allow you to draw or sketch. Then save what you have created to your chosen place or drive. You also have an option, to go onto a few more pages. One page in particular clicking on the button will give you random ideas for things to draw. Another page gives you printable sketches that can be coloured in. So if you and the children are feeling bored all of you can bring out your artistic sides and come and visit this fabulous site. All in all giving hours of fun for you and the kids.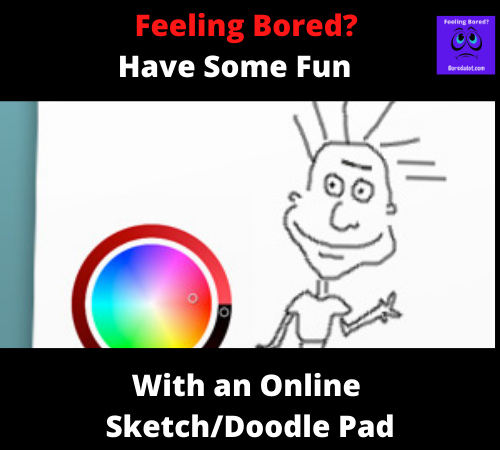 More Fun Sites Online 
Are you bored? Are you restless? Do you need fun things to do online well if you do and you are really not too fussy just how weird, stupid or leftfield and outrageous the sites are. In fact, if that is your thing. Then look no further because you have arrived at the perfect place for this type of magical stuff and websites. 
Never again sit there twiddling your thumbs with nothing to do. Actually, how do you twiddle your thumbs? I bet you can't. And If you can trust me you will look pretty stupid. So the best thing is you stay here and take a look around our amazingly interesting "Stop you from getting bored" Website.