Bored? Then Check Out These Bird Watching Live Cams
Are you an amateur twitcher? do you love birds? and we don't mean the female type. Then cure your boredom with these amazing bird watching live cams.  This really cool website allows you to pick from live cameras all over the world for a huge range of birds and chicks.  Once you pick the species of bird that you want to see, you will then be directed to the feeds that are available.  Please note that some live cams are only streaming during breading season.   Each camera will either show the birds in their natural environment, or nesting their young.  Which ever bird watching cam you select, you will be taken to a youtube channel to allow you to watch your favorite bird for an unlimited time.  If you love nature and have a few hours to spare, then this is the website to cure your boredom.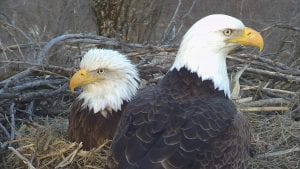 Take Me To This Website     Hit Me A Random Website
This site is part of the Animals tag, here you will find all of the boredom websites for animal lovers.  Where else can you find little treasures such as the live fish tank camera, the oldest web cam on the internet.  You can also view a website that will create your pets face into a pair of slippers. How cool is that?  Click here to see all of the websites from this section.
Don't forget, if we have missed anything off our list that you think would be a good fit, then let us know and we will do our best to add it to our vaults of websites for bored people