Feeling Bored? Love Space Travel? Then Watch The Entire Journey Of The Apollo 17 Mission In Real Time
A real-time interactive journey of the Apollo 17 mission to the moon. Relive every moment from 1972. which includes 300+ hours of audio, and 22+ hours of video, See every single moment has it happened. See and hear the conversations between the crew and mission control, watch live videos and images and look at the timeline of events that happened.
Trust us! The Apollo 17 Mission in real time is a really cool website that is better than most TV episodes and will keep boredom away for days to come.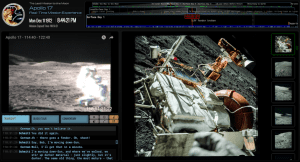 Take Me To This Website Hit Me A Random Website