Bored? Then Check Out This 360 London Virtual Tour
Back in 2013 British Telecom and 360cities.net broke the world record for the most detail panoramic tour ever created.  This 360 London Virtual Tour has a massive 320 gigapixels, which to the non techy people of this world is a lot.  You are able to zoom in to see people from  100s of meters away and check out landmarks around London from the comfort of your own home or office.   Want to see the London eye, Buckingham palace or the tower of London. you've got it.  In fact, this tour is so detailed and large, you could quite easily zoom into an area that has never been seen before.  How cool is that.  This amazing website will keep you occupied for hours, and will definitely help to put an end to that boring day.
Let us know in the comments section if you found anything weird bizarre or funny!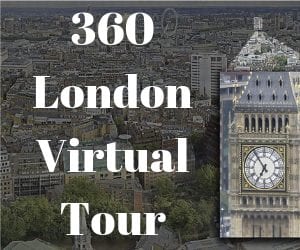 Take Me To This Website Hit Me A Random Website