Have Nothing To Do? Then Why Not Look After A Virtual Online Boyfriend?
If you has bored at work or in the home and you are looking for something fun to do then this site is right up your street.  This virtual online boyfriend game allows you to practice your relationship skills if you are leading a boring single life. The aim of the game is to get as many points as possible by looking after your man. You can do this by buying him gifts, sending him a love letter, playing a game with him or even go on a date with him.  The more points you have the further up the leader board you become.  Then when you are fed up with him you can dump him.   This fun site is perfect for people who don't want the stress and turmoil of having a real boyfriend and would prefer the online version that doesn't answer back.
Let us know in the comments section how many virtual online boyfriend points you managed to get.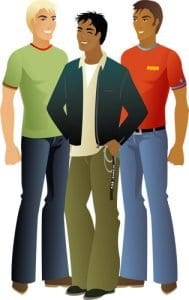 Take Me To This Website
Hit Me A Random Website
This post is part of the games for bored people category. Here you will find 100s of websites that you will not find on conventional games sites. These are handpicked from the 4 corners of the internet and are sure to cure your boredom. Where else would you find the drunken walking game? or be able punch a virtual computer to death,   Also, don't forget, If you know of any websites that would fit into this category then let us know.  If we like it and it helps people around the world who are bored at work or home then we will add it to our vaults forever for all of our readers to see.